As we are all aware, coal mining is one of the most safety-sensitive industries in the world.  We were unfortunately reminded of this reality less than two weeks ago when a young coal miner died from a workplace accident in southern West Virginia.  On Monday, November 30, Vesta continued its strive to keep Safety In Mine by sponsoring a safety committee training conducted by safety and loss control consultant Robert Eli.  The aim of the Vesta Safety Committee, which will meet monthly, is to strengthen Vesta's safety culture by creating a collective focus on the reduction of behavioral and physical workplace hazards.  Vesta team members participating in the training and pictured below were Dan White, Dominick Welsh, Bill Darney, Aaron Hrutkey, and Raymond Simpson.  (Dan wants you to know that his texting was work related!
The Vesta Safety Committee will be establishing measurable goals to help drive our safety efforts so please start thinking about possible items to propose as our work-related well-being is a shared responsibility at Vesta!
From the Field
Who's ink?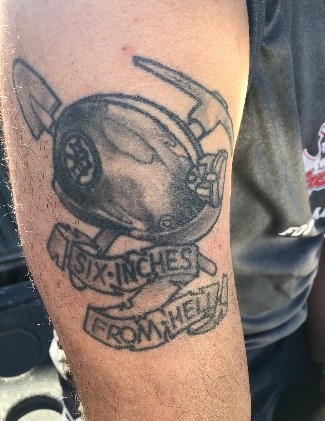 Oct 19 – Nov 22 Pay Periods Scorecard
95% Attendance Rate!!!
33 miners with 100% attendance!!!
9 miners with only one absence!!
Thanks for being…
Dependable
Productive
Safe
All Hands on Deck!
Right-to-left: Vesta operations manager Dan White, Vesta operations coordinator Andy Neff, and Vesta safety director Raymond Simpson helping on the mammoth mesh roll on November 9.